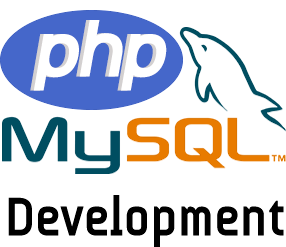 PHP is a most demanding web development course which is utilized to build dynamic web applications with MySQL database connections. For a programming language to be successful, it must be comfortable and widely accepted by a large number of web developers. PHP is outfitted with many open sources integrated development environments. Moreover, there are a lot of benefits of learning PHP language.

PHP offers a plenty of benefits that will surely deliver your limits of developing something outstanding. PHP is easy to install and set-up. It is the prominent reason of why PHP is the best language to learn. In the software industry, there are many IT companies are looking for PHP developers.
HERE ARE THE ADVANTAGES AND BENEFITS OF LEARNING PHP:
1. Easy to Learn
PHP is easy to learn, even if you have no more skills of programming. It is one of the essential benefits of learning PHP. A complete web page will develop just a single PHP file.
2. Familiarity with Syntax
PHP has a compelling and easily understandable syntax. So, it is very familiar, and programmers are really comfortable coding with it. If you have any programming knowledge then learning PHP will be very easy, as its syntax is very similar to these programming languages.
3. Free of Cost
Since PHP is an open source web development language, it's completely free of cost. PHP is available for free to every user, and the community of PHP developers gives excellent technical support. Therefore, all its components are free to use and distribute.
4. User-Friendly
PHP is one of the best user-friendly programming languages in the industry. It also gives more flexibility than C, C++, and ASP and overall helps in improving traffic to the website. To develop complex, dynamic and user-friendly web applications, PHP is only the first preference for all web developers. So, this feature is one of the main benefits of learning PHP
5. Supports All of the Leading Databases
Besides, PHP supports all of the leading databases, including MySQL, ODBC, SQLite and more. It is the main advantage of using PHP for web development.
6. Efficiency in Performance
Depending on your coding ability, PHP can turn out to be an effective programming language to use. PHP is known to be versatile when writing code and also in making web applications.
7. Platform Independent
PHP runs on just about each platform available allowing it to operate across different operating systems. Whether it is a Linux, UNIX, Mac OS, and Windows; it also supports all the major operating systems. It is one of the vital benefits of learning PHP to develop your skills in web development.
8. Supports All Major Web Servers
Apart from the operating systems, it also supports all major web servers like Apache, Microsoft IIS, Netscape, personal web server, iPlanet server, etc. As the programming language works with many operating systems, it will deploy on different platforms.
9. Speedy
PHP uses its own memory space, so the workload of the server and loading time will reduce automatically, which results into the faster processing speed. The processing speed is fast, and web applications like eCommerce, CRM, CMS, and Forums are also developed faster by it. It is the main importance of using PHP language in web development.
10. Secured
PHP is one of the most secure ways of developing websites and dynamic web applications. PHP has multiple layers of security to prevent threats and malicious attacks. It is the major importance of using PHP to develop a hybrid web application.
Conclusion:
Hence, these are the benefits of using PHP in the web development. It is advisable for you to use it in your  web development career. Therefore beginners should take up a proper training for learning PHP programming language to get a good head-start in their career. Interested can enroll for PHP course at I-Tech System, Nashik. For detail contact info@itechnasik.com or call 9422248005.